Bessell Warhol Project
The Bessell Warhol Project features iconic artwork from master shaper Tim Bessell who has partnered with the Andy Warhol Foundation to produce a limited run showcasing Andy Warhol's work.
The surfboards can be seen on Exhibit at the Gagosian Gallery, the Museum of Contemporary Art in Los Angeles, and the Andy Warhol Museum in Pittsburgh. Bessell's Surfboards are released in limited editions, handcrafted from scratch and made available only a few times each year. Once the boards have sold out, there will be no further reproductions, ensuring the value of the surfboard is kept high, as they have now become highly desirable collectable items of art.
HISTORY:
Bessell who has hand shaped more than 50,000 surfboards has a unique history and connection to how he partnered up with the Andy Warhol Foundation to produce the line: Back in the late 1960s, Warhol filmed his "San Diego Surf" movie just down the street from Bessell's La Jolla, Calif., home, in Southern California. Bessell who only was 10 years old at the time was already surfing everyday and hardwired to the contemporary art scene through his artist mother. During his stay in San Diego, Warhol bought a pintail and an asymmetrical tail from local surfboard builder Carl Ekstrom, who would later would become one of Bessell's mentors in the shaping room.
Warhol's visit left a big impression on young Bessell, who later studied art and architecture at San Diego State University. Years later in the mid-'80s at a party in New York, Bessell had the opportunity to meet Warhol and share his cherished memories of the artist's visit to La Jolla and their shared connection to his shaping mentor, Ekstrom. It's opened up his relationship with Warhol and the rest is history, three years ago the Artist Series was born.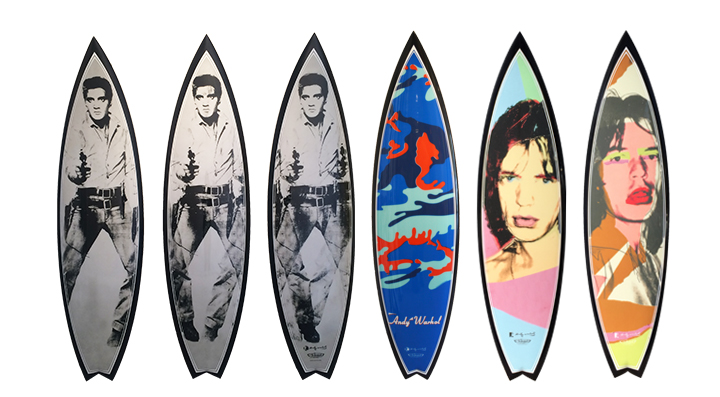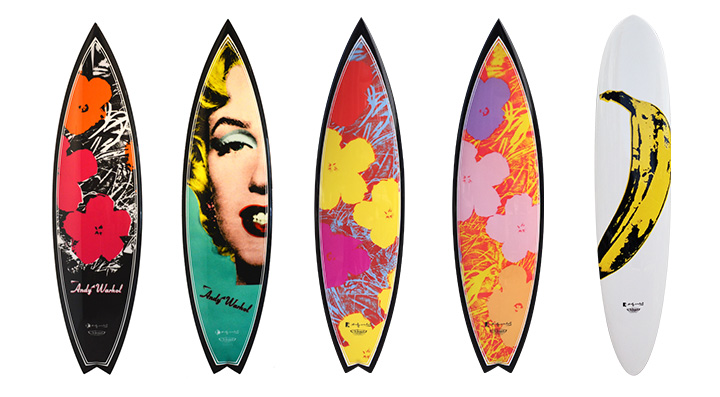 Locally, I have connected Bessell's work with Duke's La Jolla where a pair of the boards are beautifully placed in the restaurant adding to the surf vibe and culture Duke's offers with their incredible dining experience.
In 2016, I connected Tim Bessell's work with Janie's Fund who debuted a quiver of surfboards in Steven Tyler's concert benefiting the charity. The surfboards were are tremendous success in the Silent Auction raising important funds for abused girls.